Forged Gold's Most Notable Alumni & Distinguished Cadre
Distinguished UC Davis ROTC Alumni
In the timespan of the program's existence in 1923, the program has seen many distinguished military service members who started their Army careers at the UC Davis Army ROTC program. The Cadets of the Forged Gold Battalion, past and present, are always ready and willing to always keep up and drive on in the face of an uncertain and a constantly changing future. These are characteristics and values instilled in each of our Cadets through their time at the Forged Gold Battalion which have been a foundation for many while they serve honorably in the US Army. Notable UC Davis ROTC Alumni include:
Lieutenant General (R) Howard Bromberg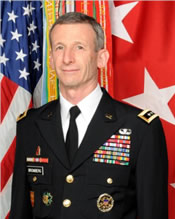 Lieutenant General (Retired) Howard B. Bromberg, commissioned from the ROTC program of UC Davis in the year 1977 as an Air Defense Artillery Officer. He has held many commands throughout the duration of his career earning his highest Army position as the U.S. Army's G-1 in July 21, 2012 and later retiring in October 2014. LTG Bromberg is currently the Vice President and Deputy for Strategy and Business Development, Air and Missile Defense for Lockheed Martin Corporation.
Distinguished Former UC Davis ROTC Cadre
Cadre members are critical assets to the program as they provide the training essential to developing cadets in to future leaders of the US Army. Distinguished former UC Davis ROTC Cadre are:
General (R) John F. Campbell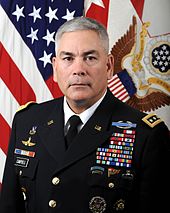 General (Retired) John F. Campbell, former commander of the International Security Assistance Force (ISAF) and United States Forces-Afghanistan, a position he assumed August 24, 2014. Prior to his last assignment in the Army, General Campbell has served as the 34th Vice Chief of Staff of the US Army, the Commanding General for the 101st Airborne Division, and the Deputy Commanding General for Maneuver (DCG-M) for the 1st Cavalry Division. General Campbell served as an Assistant Professor of Military Science and later as the  Professor of Military Science for the UC Davis ROTC program in the early 1990s.
Sergeant Major (R) Jon Cavaiani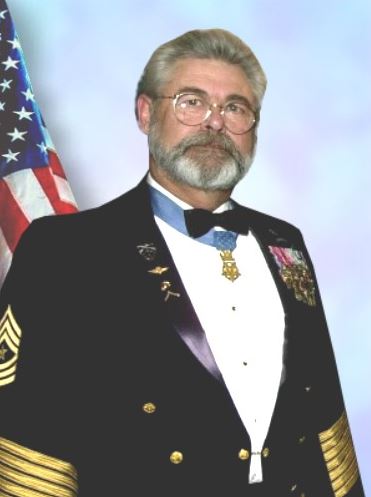 Sergeant Major (Retired) Jon Cavaiani, is a former cadre member of the UC Davis ROTC program who was awarded the US military's highest decoration, the Medal of Honor, on December 12th, 1974 for his valor and actions during the Vietnam War. SGM Cavaiani honorably served with the 5th Special Forces Group in Vietnam and carried on serving in a multitude of positions and units throughout over 20 years of dedicated service. He retired from the UC Davis ROTC program in 1990 at the rank of Sergeant Major.