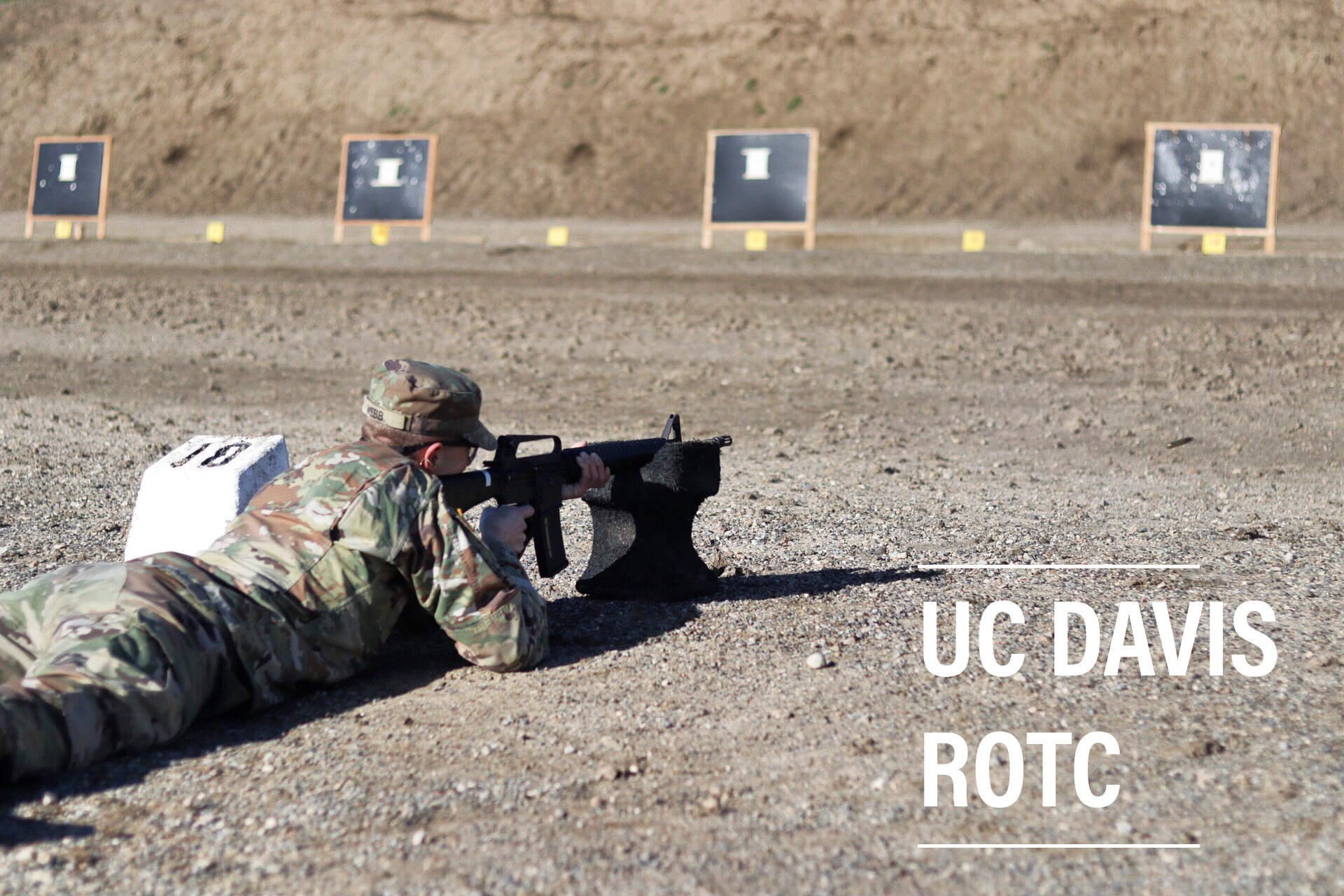 Scholarship Opportunities for Transfer Students
The Army Reserve Officer Training Corps (ROTC) Program at University of California Davis is structured to train Transfer Students in 2-3 years, to become the future leaders of the Army, Army Reserves, or National Guard upon completion of your Bachelor's Degree. We do this through various classroom and hands-on leadership courses in the Military Science Department.
In addition to the leadership training, we offer 2-3 year scholarships to eligible and competitive Transfer Students. Scholarships are limited and competitive, but include the following: 
Full Tuition & Fees OR up to $10,000 for Room & Board
$1200 Book Stipend per academic year
$420 Stipend per month
If you are a Transfer Student or currently a UC Davis Student with ONLY two academic years remaining at UC Davis, you must attend the
U.S. Army's 30-Day Reserve Officer Training Course Basic Camp
at Fort Knox, Kentucky the summer prior to the start of your Junior Year. Basic Camp is a four-week introduction to Army life and leadership training of the Reserve Officers' Training Corps, the aim of the course is to motivate and qualify Cadets for entry into the ROTC Program. Upon successful completion of the course, graduates can take part in ROTC at UC Davis as a third-year student in the four-year program. Check out our video from one of our very own for a
Cadet perspective of Basic Camp.
If you are a Transfer Student with 3 or more academic years remaining at UC Davis, Basic Camp is not a requirement for you. We encourage you to
contact us
to see how you can join the ROTC program here at UC Davis as a Compression Cadet.
As a Cadet in our program you are sure to experience the thrill of adventure, challenging opportunities, and grow lifelong friendships with other Cadets while pursuing your Bachelor's degree here at UC Davis.
Eligibility
In order to apply for a scholarship, you must meet the following eligibility requirements:
Cumulative College GPA of 2.5+

Must have a minimum 2 academic years remaining

Must complete Basic Camp the summer prior to enrollment at UC Davis*

Pass Army Physical Fitness Test (APFT)

Pass Medical Screening

US Citizen

Under the age of 31 by the time of commission (for scholarship)
*Contact us immediately if this is your last quarter/semester prior to transferring to UC Davis