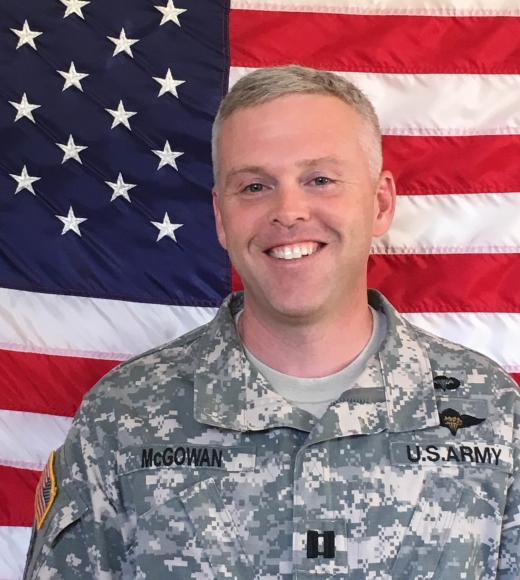 Position Title

Assistant Professor of Military Science
Bio
CPT Michael McGowan joined the U.S. Army in October 2001 as a parachute rigger.CPT McGowan has been deployed to Afghanistan (2003 and 2012) and Kuwait (2008). CPT McGowan's previous positions included Disbursing Officer, Detachment XO, and Detachment CDR. 
Military and Civilian Education:
In May of 2006, CPT McGowan commissioned as a Financial Management Officer from the University of Texas at El Paso ROTC. CPT McGowan holds a bachelor's degree in Accounting and a Masters of Business Administration.