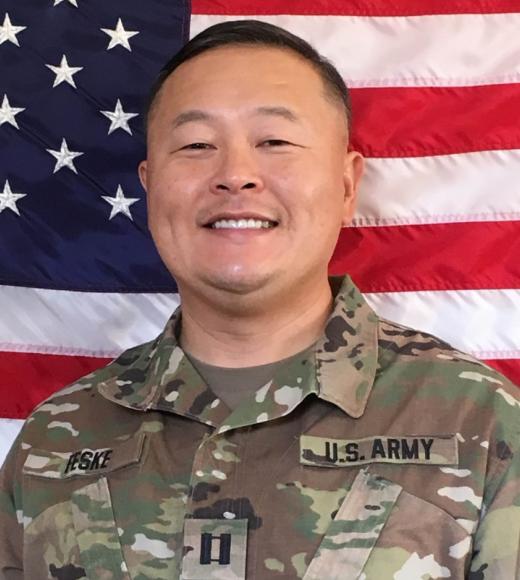 Position Title

Assistant Professor of Military Science
Bio
CPT Andrew Feske commissioned in 2008 from Officer Candidate School, Fort Benning, as a Field Artillery Officer. His positions held include Battery XO, Battalion S2 and AS3, and Battery Commander. 
Military and Civilian Education:
He is a graduate of the Field Artillery Officer Basic Course and Field Artillery Captain's Career Course. CPT Feske graduated from the University of Washington with a Bachelor of Art degree in Philosophy and JD from the University of Notre Dame.
He is presently serving as the S1 and APMS for the UC Davis Army ROTC Program.