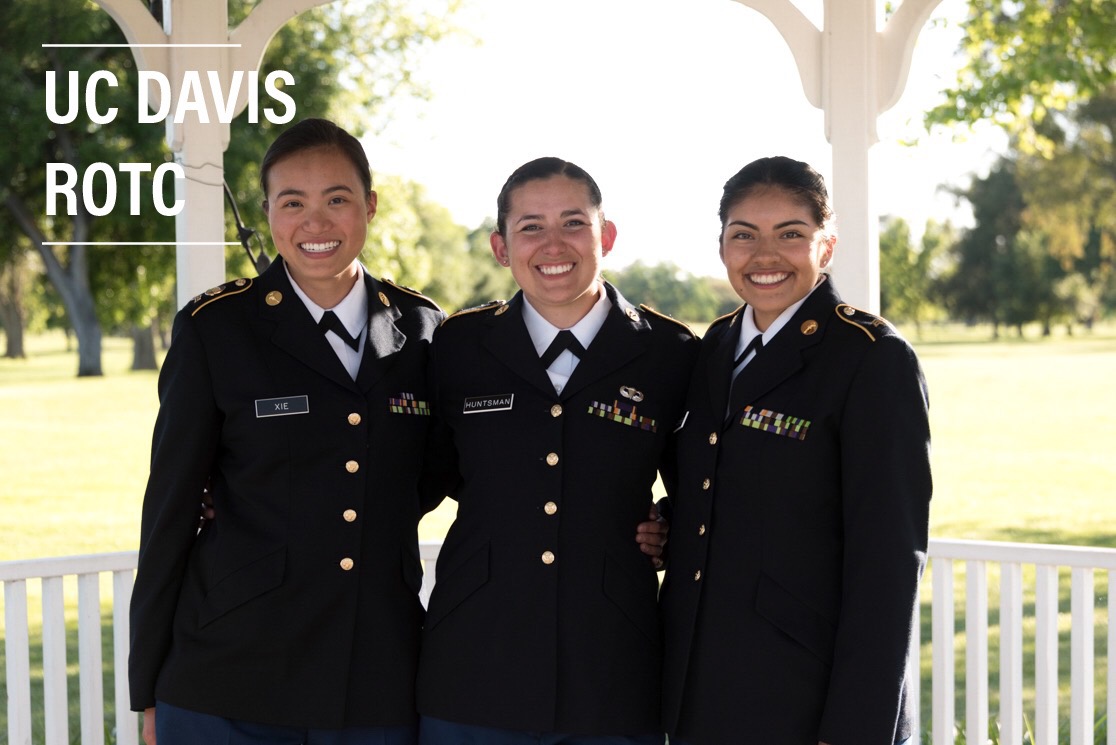 Scholarship Opportunities for High School Students
Round out your college experience by participating in other campus activities as well. You can have the best of two worlds, civilian and military, and get a college experience unlike any other.
If you're interested in attending college while learning what it takes to become an Army Officer, ROTC may be right for you. In addition to teaching you valuable leadership skills, military training, and discipline, ROTC can also provide you with money for tuition and other expenses through scholarships.
If you do not get offered or decide not to pursue a four-year National Scholarship you can still join ROTC, enroll in our courses, and pursue three-year campus based ROTC scholarship opportunities once enrolled at UC Davis. We encourage you to contact us or talk to your academic advisor about what options are available to you when you enter college, how to enroll in the UC Davis ROTC Program, and how to pursue scholarship opportunities.
Eligibility
Applying for a National ROTC Scholarship is the only way you can apply and obtain a four year scholarship for a four-year college program with an Army ROTC Program. Requirements are as follows:
U.S. Citizen
Between the ages of 17 and 26
Have a high school GPA of at least 2.50
Have a high school diploma or equivalent
Score a minimum of 1000 on the SAT (math/verbal) or 19 on the ACT (excluding the required writing test scores)
Meet Army physical standards
Agree to accept a commission and serve in the Army on Active Duty or in a Reserve Component (Army Reserve or Army National Guard)
For more information on how to apply for the National ROTC Scholarship, click here.