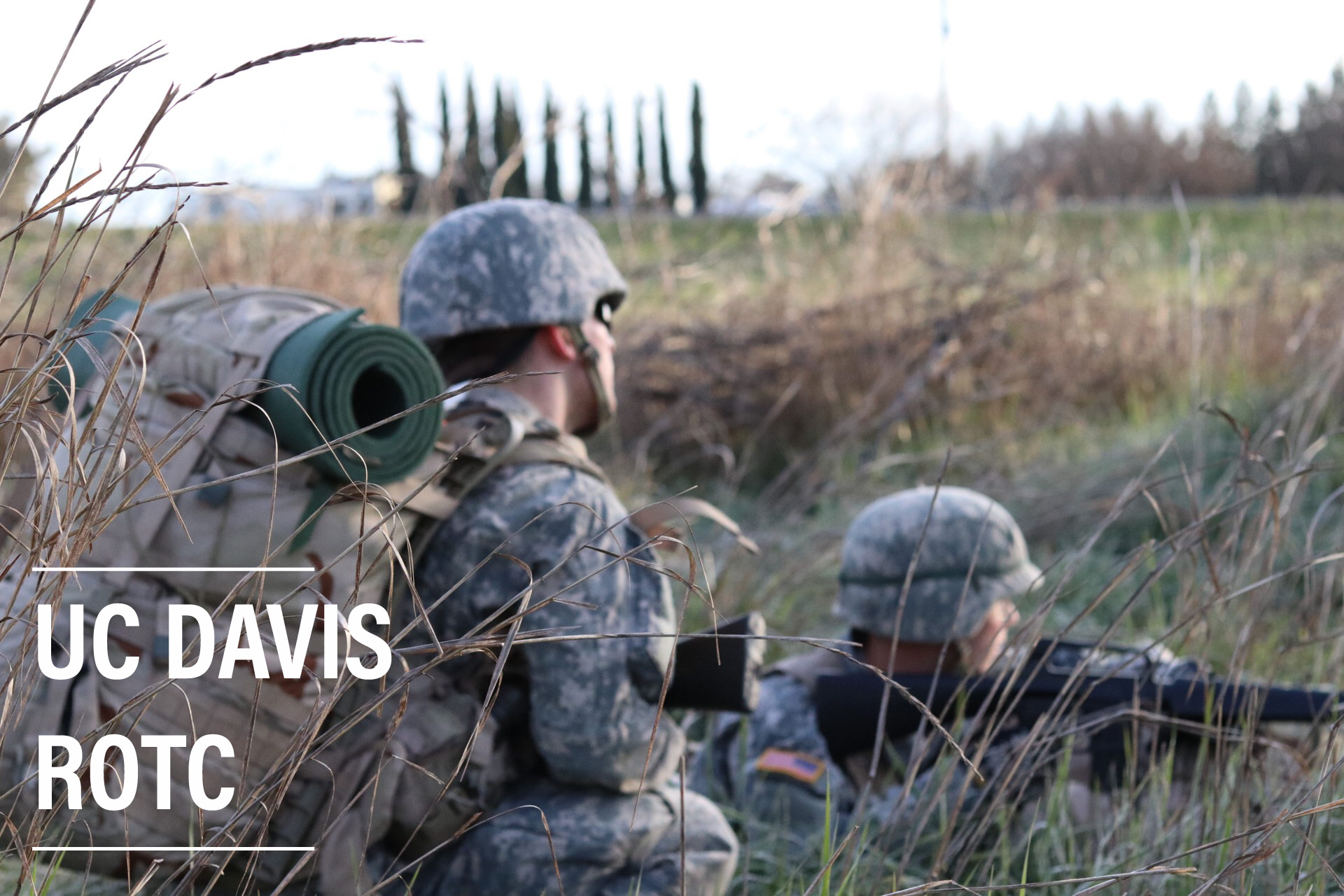 What does being an ROTC Cadet involve?
Cadets are required to take three courses while enrolled in the program each academic year. Courses are taught by Army Senior Non-Commissioned Officers (NCOs) and Commissioned Officers in order to bring military expertise and experience to the US Army Cadet Command's Curriculum. If interested, contact us for the exact course requirements to begin your training here at the UC Davis ROTC Program.
Military Science Class
This hands-on weekly classroom instruction dives in to Army doctrine covering aspects of Army operations, leadership, and tactics. The courses serve as the baseline education for Army Officers. 
Military Science Lab
Military Science Lab is a weekly two hour course dissecting the Army tactical operations in a simulated field environment on campus. Cadets train, plan, and execute various tactical missions to improve on leadership, character, presence and intellect.
Physical Training
Physical Training occurs three times a week in order to strengthen and condition Cadets to the Army standards of physical readiness. Physical Readiness Training (PRT) offered at UC Davis is important as it is recognized that the effectiveness of an Officer depends largely on their physical condition.  As we train our Cadets to be future Army Officers, Army operations place a premium on the Officers' strength, stamina, agility, resiliency, and coordination.
Although we place Army physical training, we have fun training as well. Check out our video to see how we use physical training to build the strength of our team.